A LEGEND REINVENTED
The new 349 showcases an unparalleled combination of features that further Island Packet's unwavering commitment to meeting the needs and desires of the cruising sailor. The renowned Island Packet reputation of superb seakeeping and safety, exceptional comfort and livability, outstanding build quality, award-winning value and customer satisfaction remain well intact. In addition, this NEXT GENERATION Island Packet offers today's discerning buyer innovation, higher product standards and customization options not available in past models.
Fundamental to our legendary status among the sailing/cruising community is our exclusive Full Foil Keel, which provides exceptional safety, strength, stability, performance and a moderate draft that is unmatched by any other keel configuration. The Full Foil Keel design also allows all tankage to be centrally located below the cabin sole, significantly increasing usable storage in the interior and minimizing changes in trim with varied tank levels and keeping weight low.
Among the exterior updates/changes are the scoop transom with steps and handrails for safety and ease of boarding from the dock, a dinghy or the water. There are also hull side ports for increased light below.
With this model, Island Packet has returned to the Solent-style rig as standard, featuring a mainsail with a working jib and an optional lightweight 170% reacher or asymmetrical that mounts on the integral bow platform and furled with Harken systems. The working jib is fitted with a foredeck mounted jib track that is self-tending and improves performance with its close sheeting and self-vanging feature, while the large optional reacher or asymmetrical Genoa boost performance in light air or when off the wind. The fully battened mainsail is equipped with a low friction Battcar system and drops easily into a stack pack with an integral cover and lazy jack system. This rigging offers ease of use and versatility in varied wind or sea conditions and increased speed and maneuverability. (Of course, the cutter rig is available as an option.) All sheets lead to the cockpit primary winches at the helm for short-handed convenience. She has more than ample horsepower with the Yanmar 45 HP Common Rail diesel engine.
With classic good looks inside and out that blend the modern and traditional, spirited sailing performance, premium materials and the best warranty coverage in the industry, the new 349 continues Island Packet's reputation as a benchmark for excellence.
Standard Equipment included at $399,000 Base Price
Base Price Effective 01/01/2022 through 06/30/2022
Specifications are subject to change without notice
349 Exterior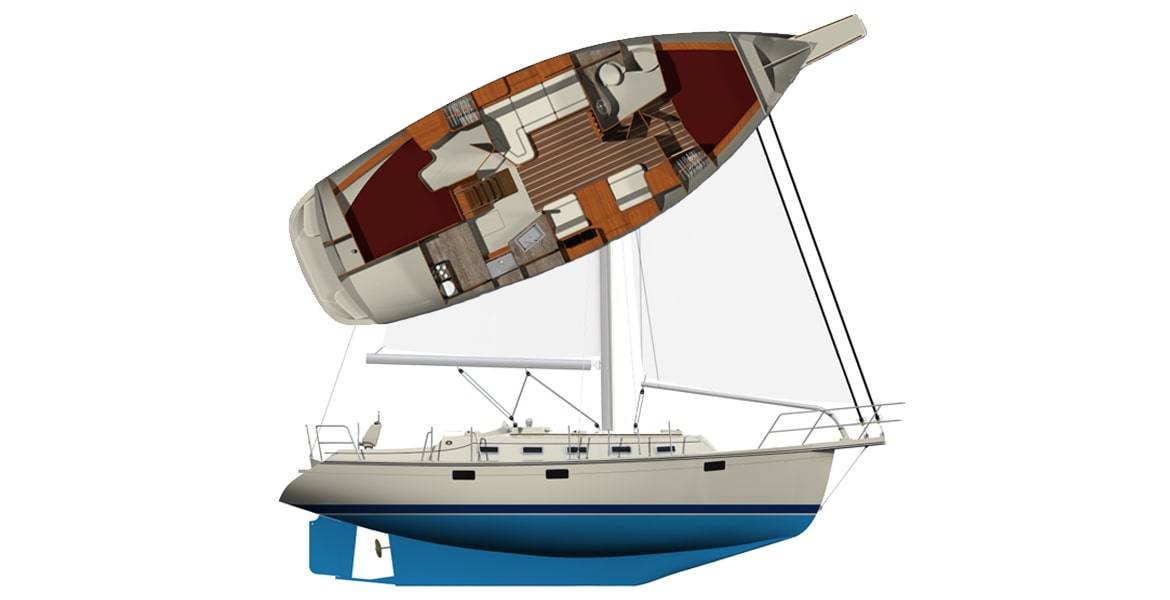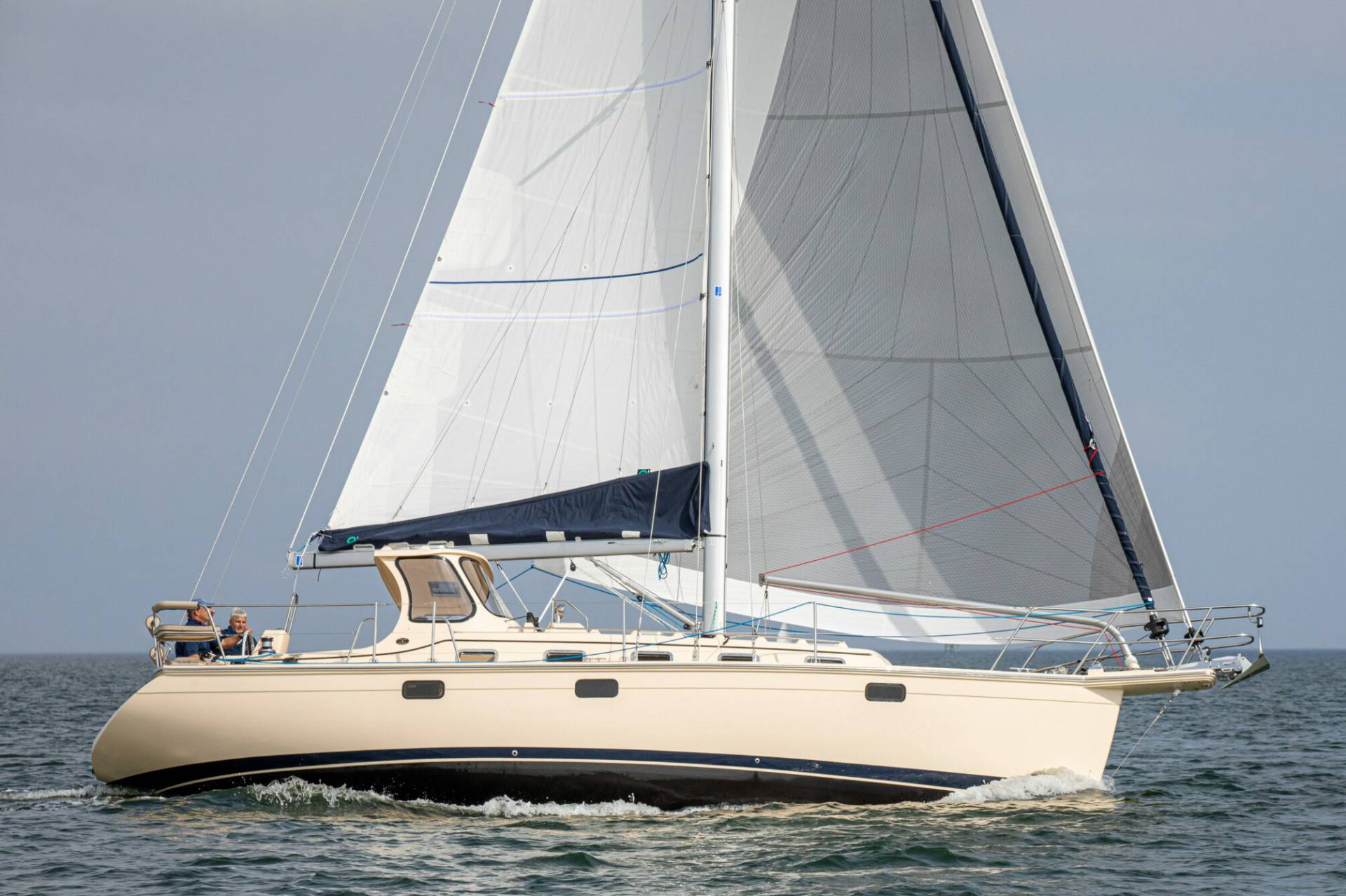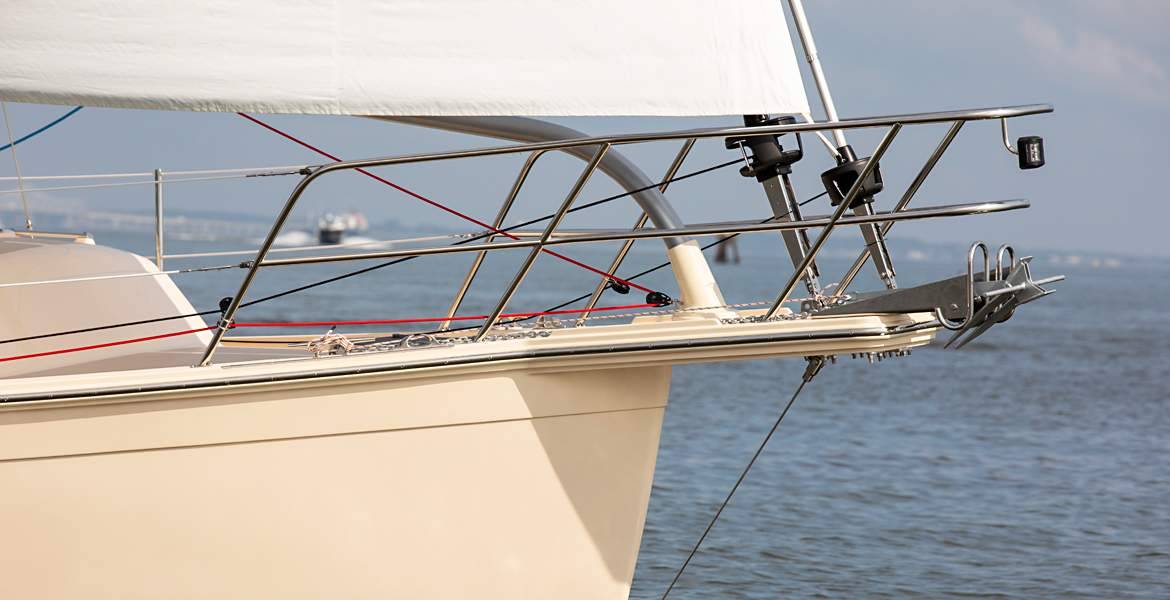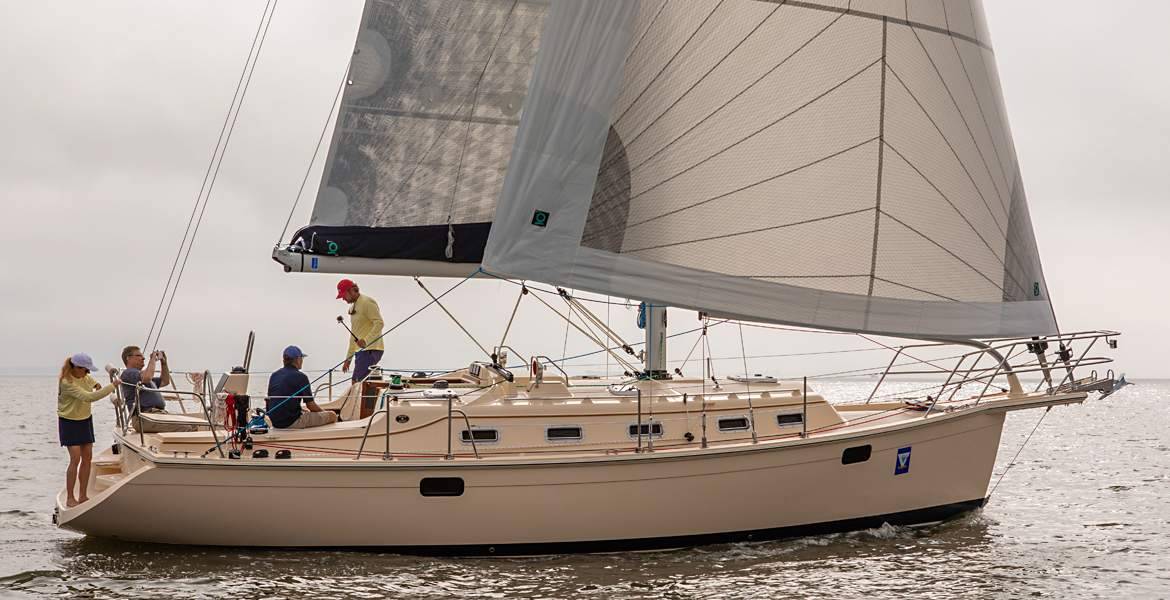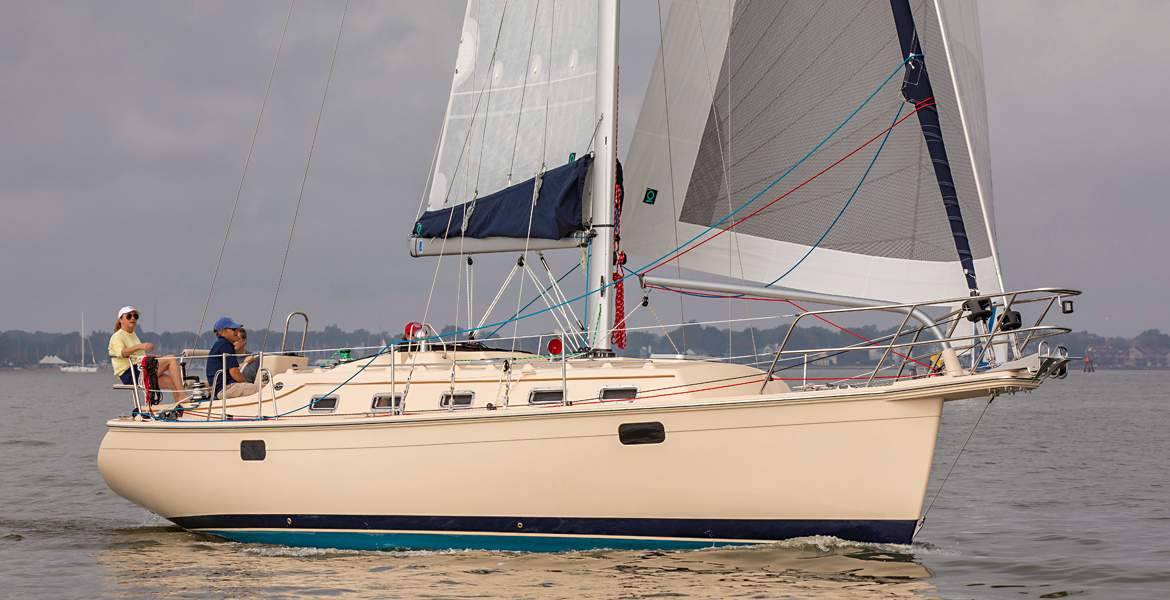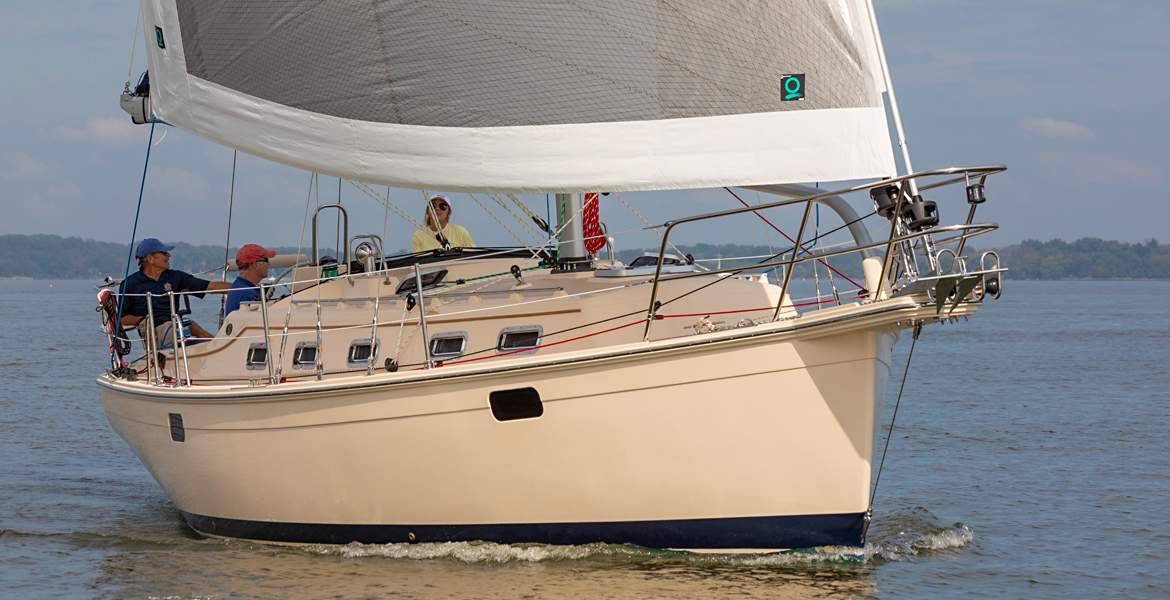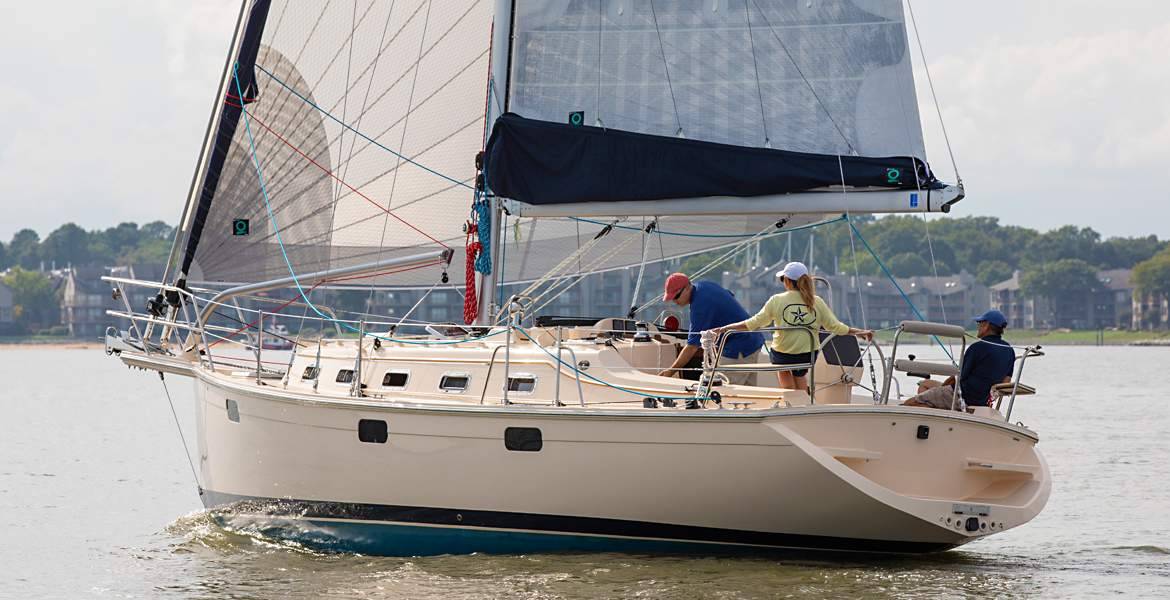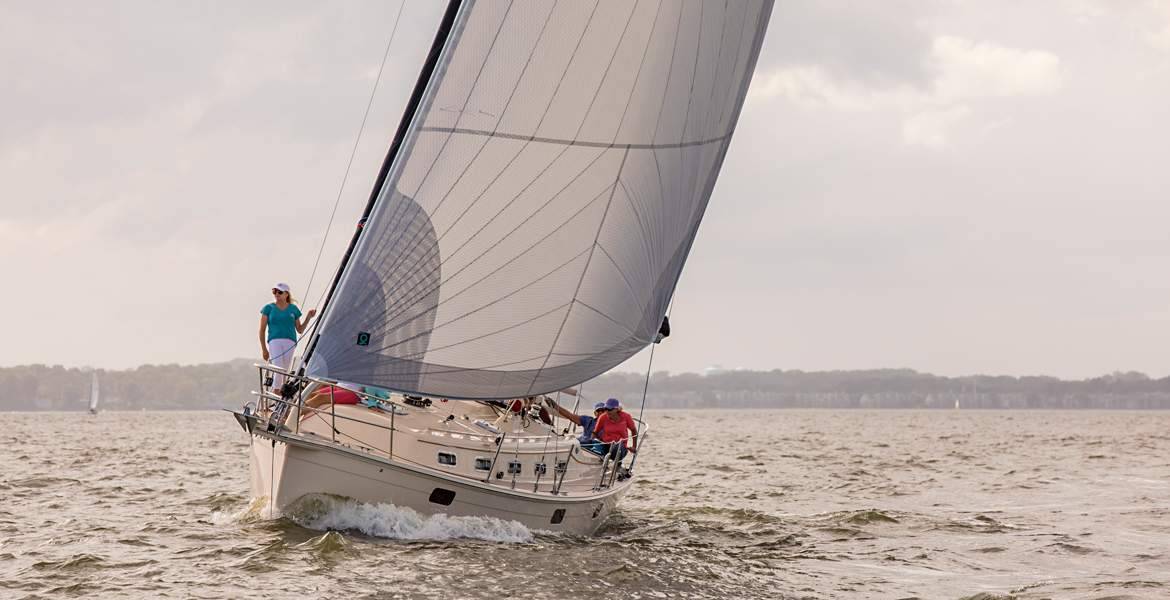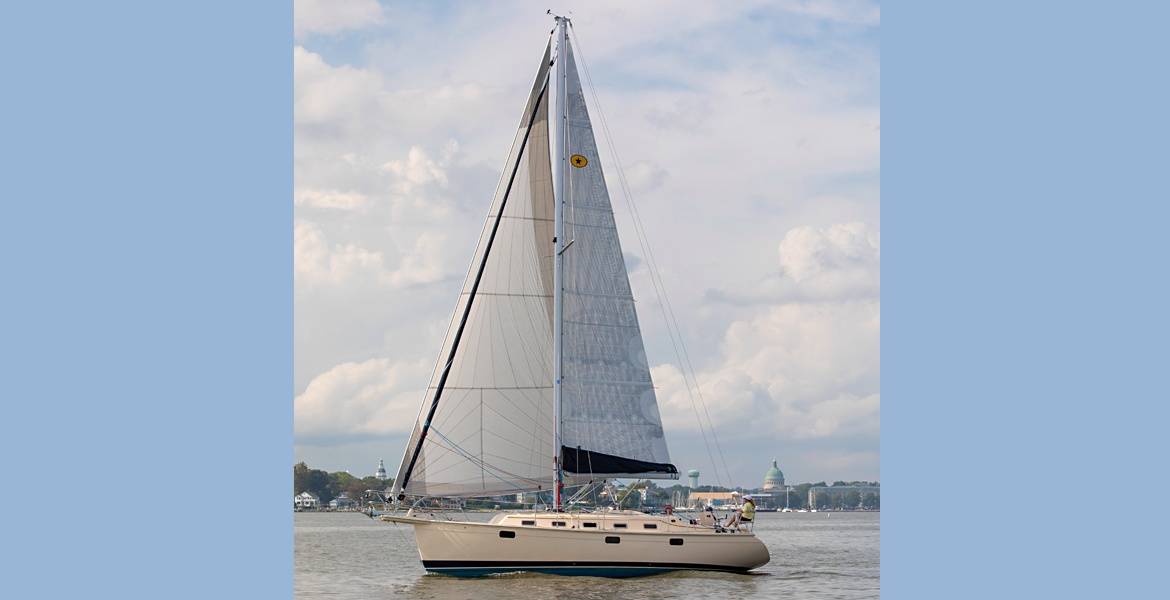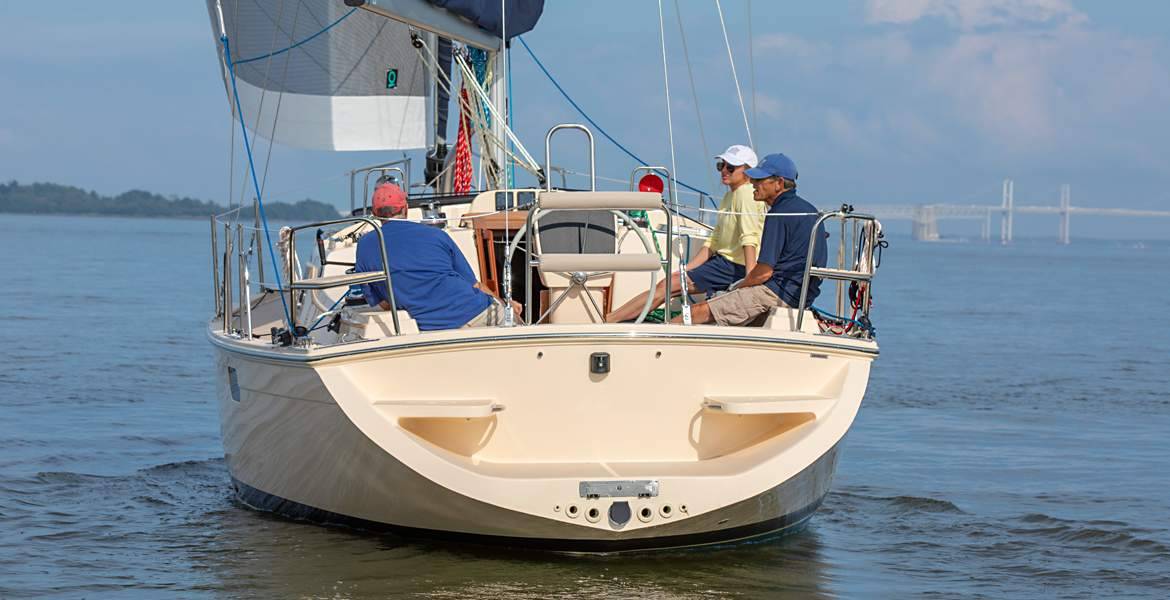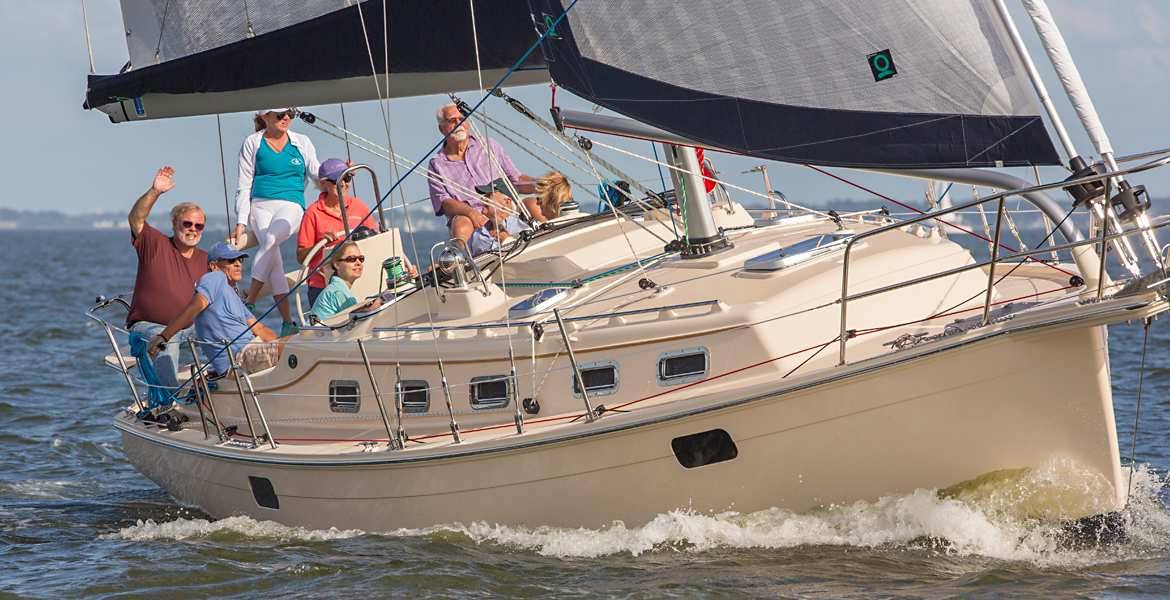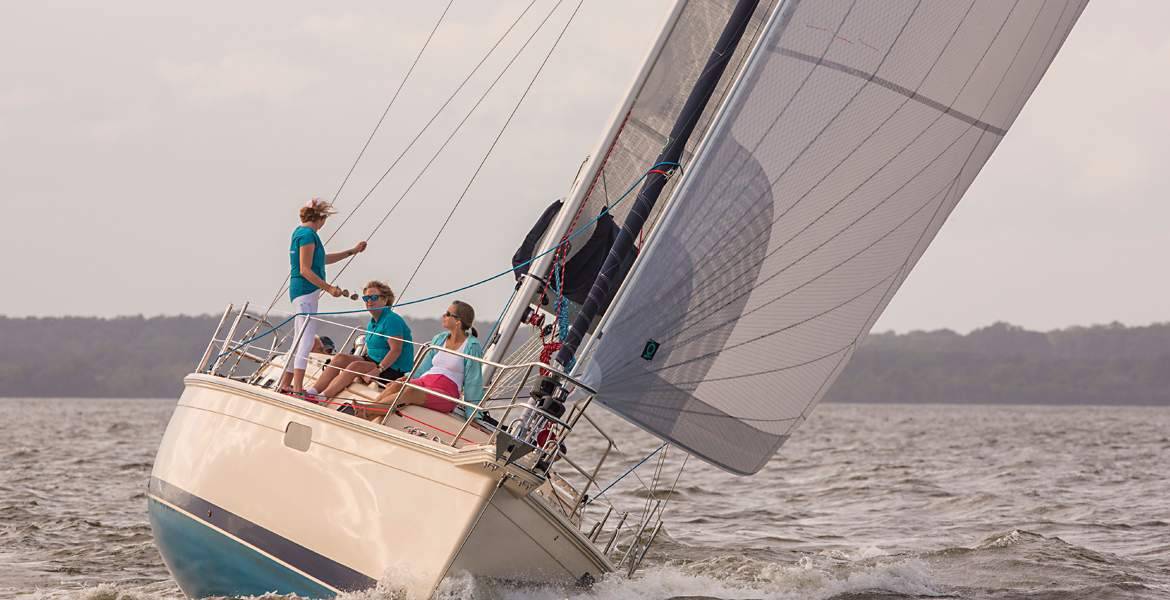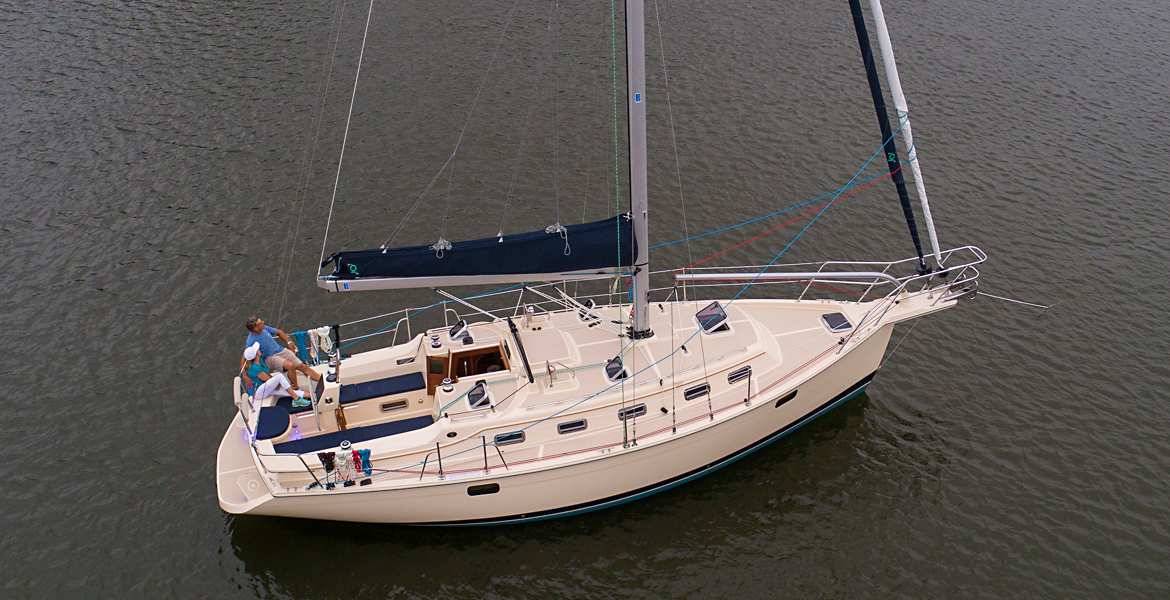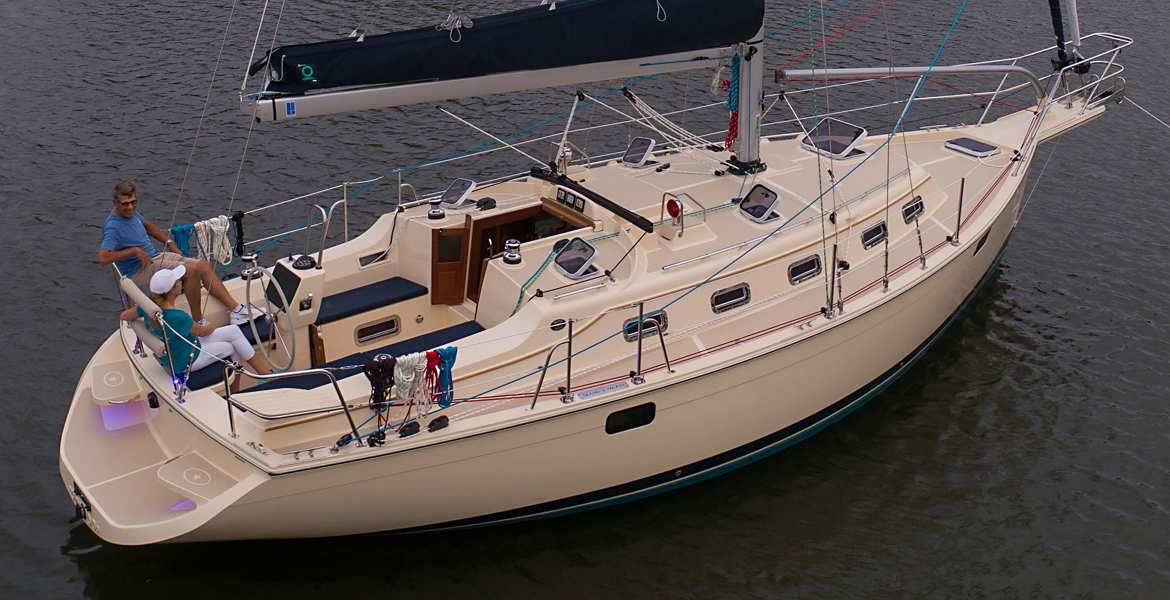 Starboard side of the IP 349
349 Interior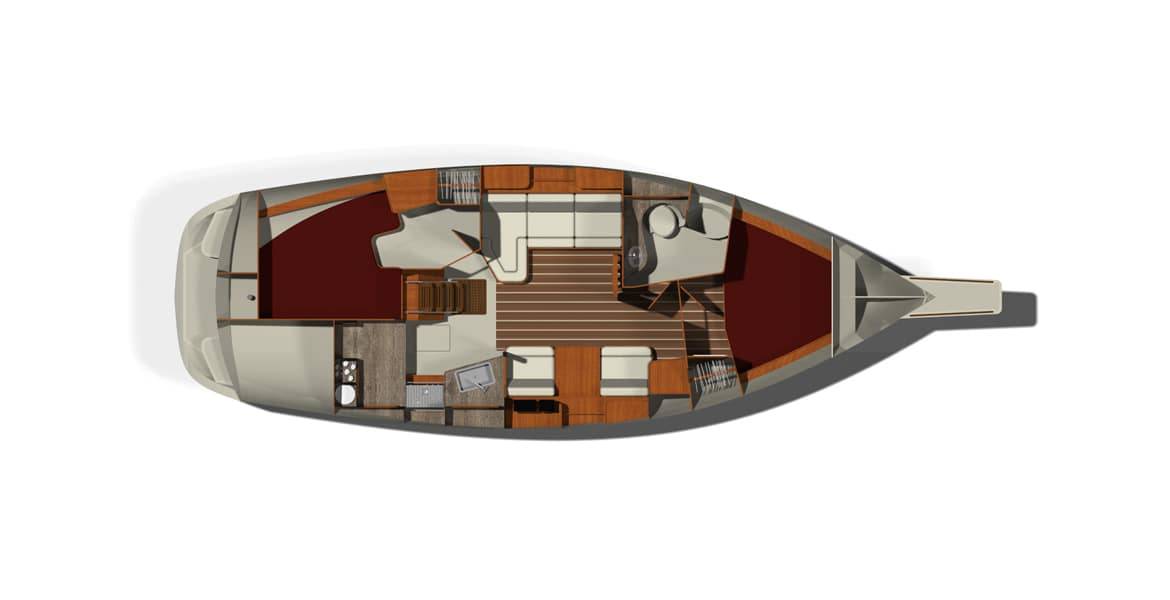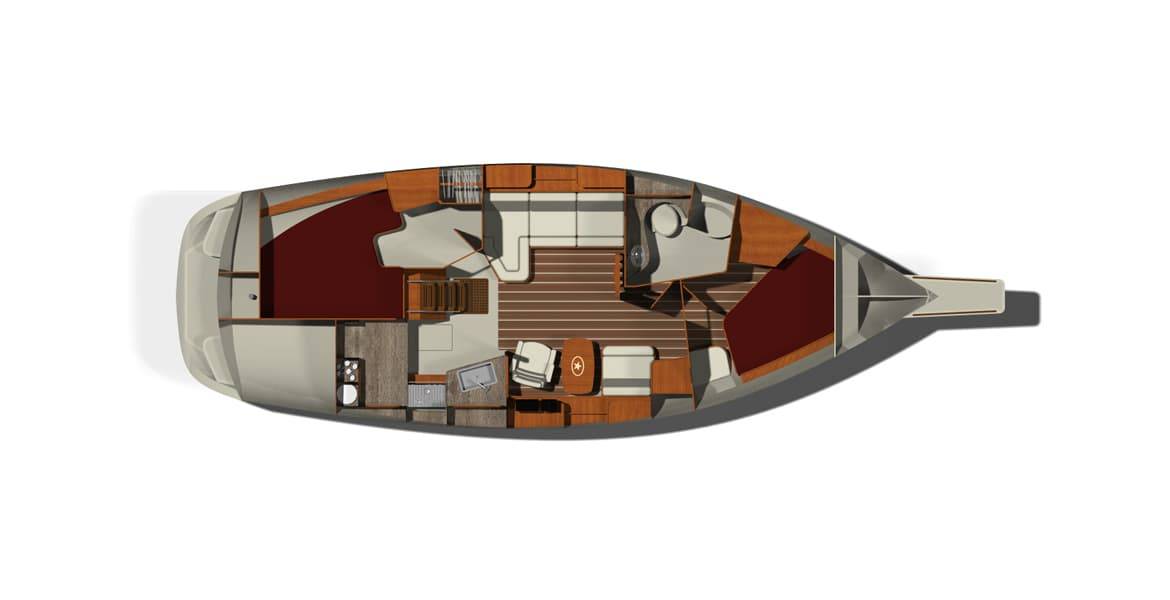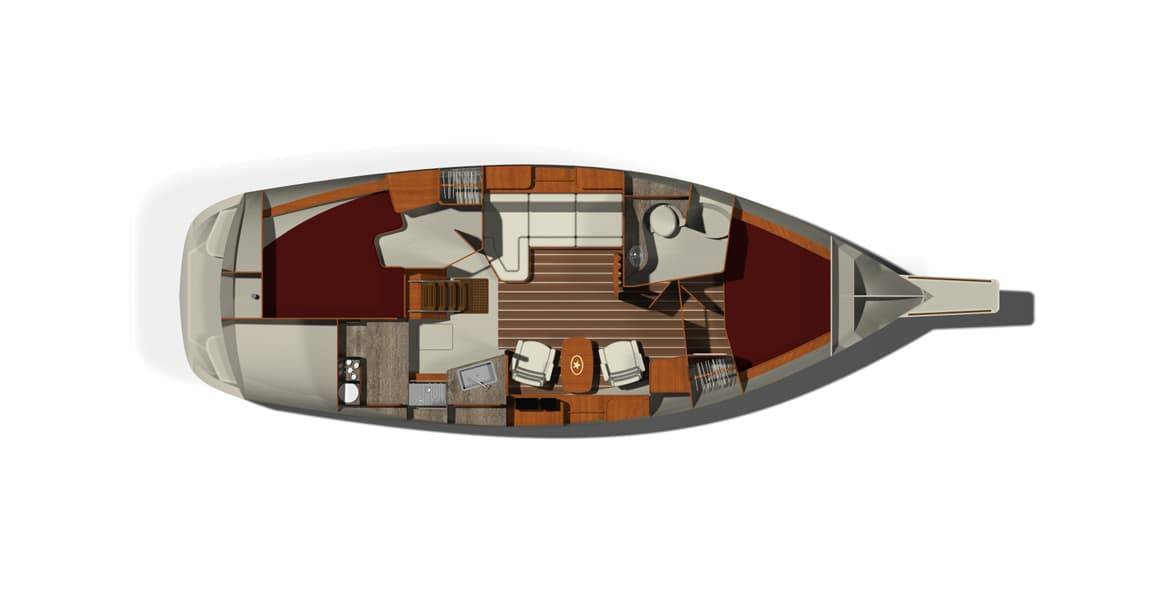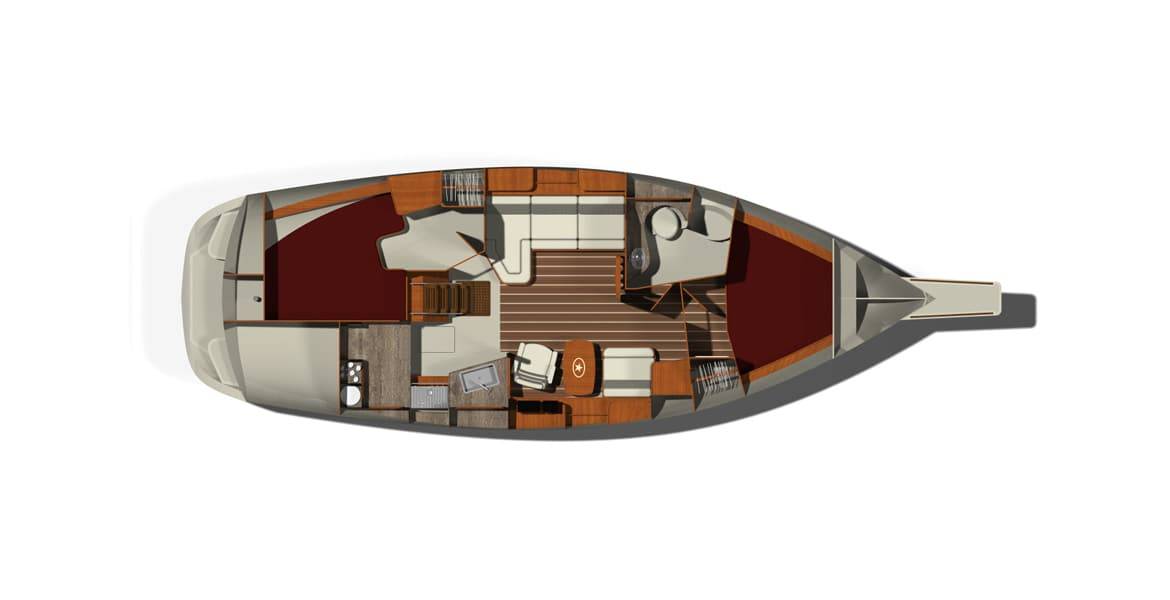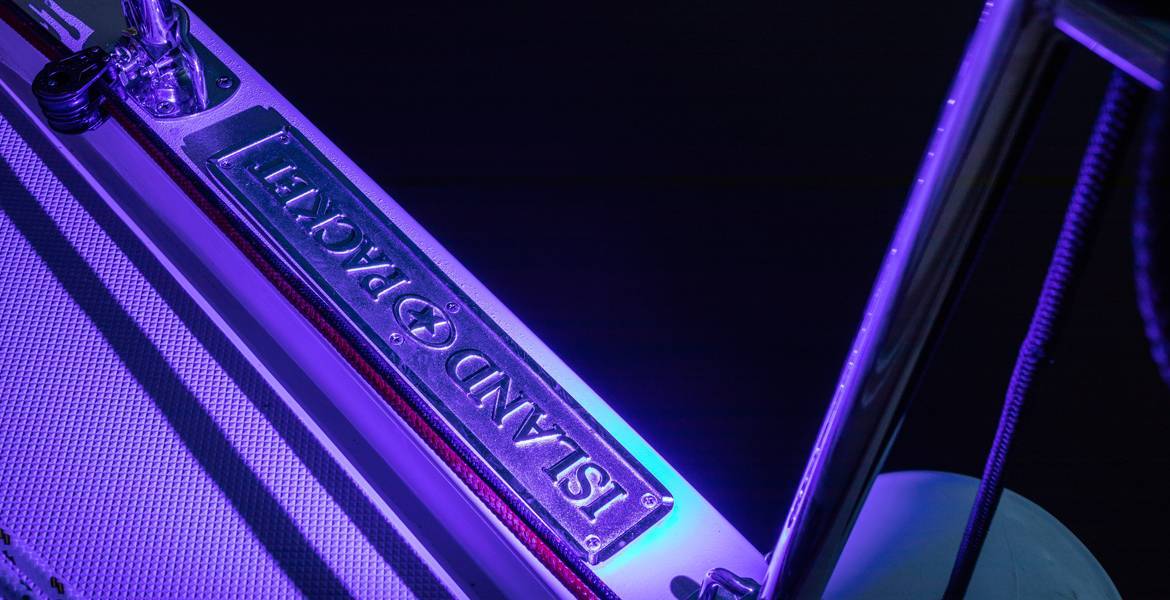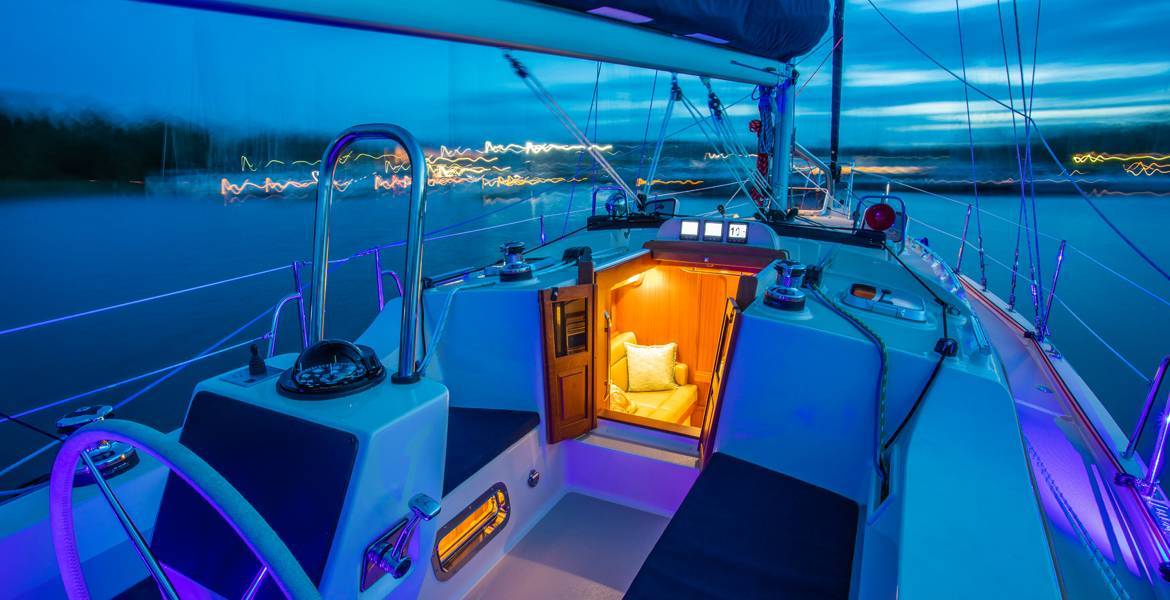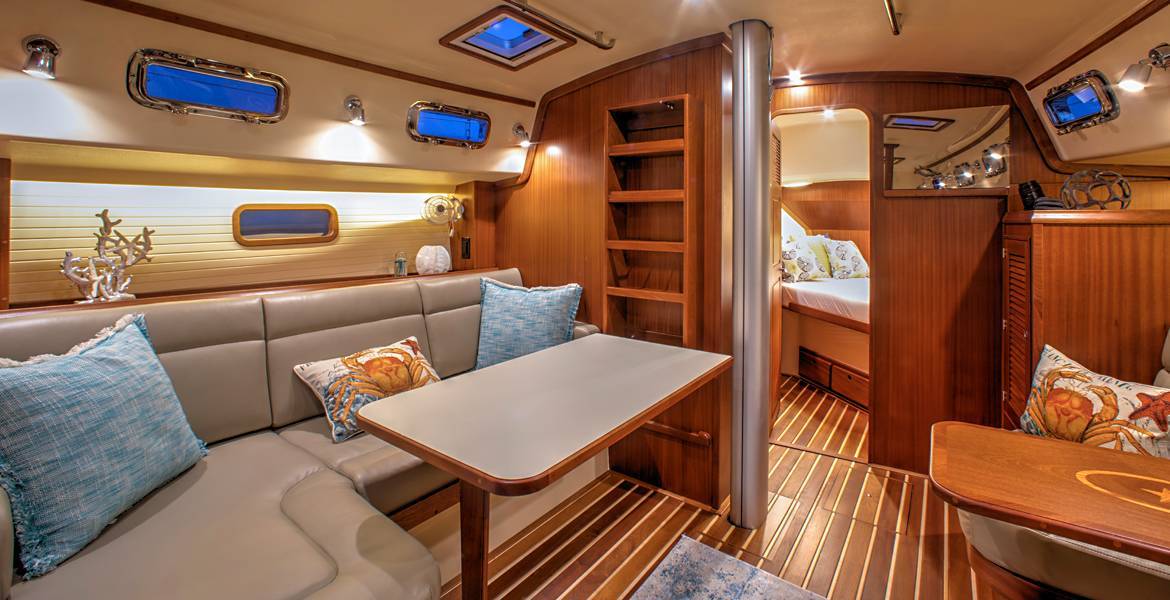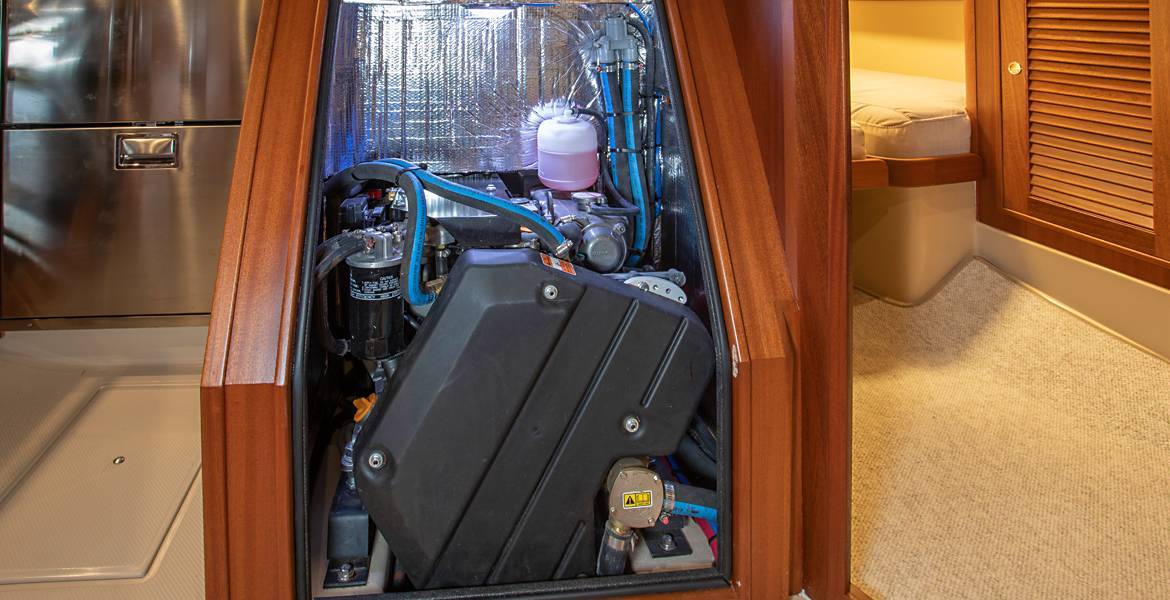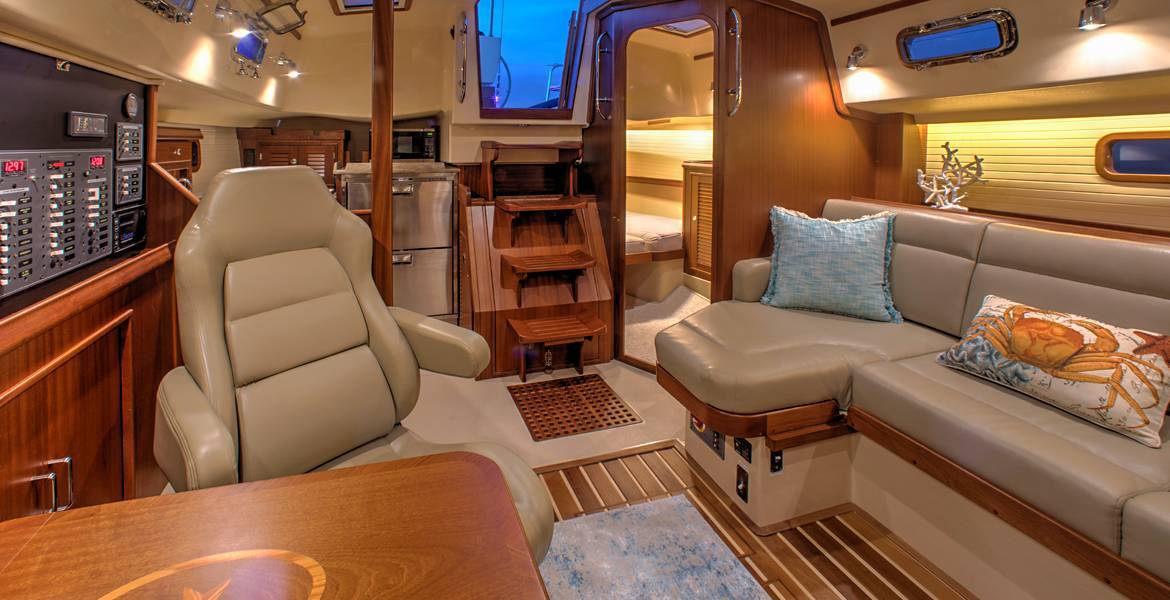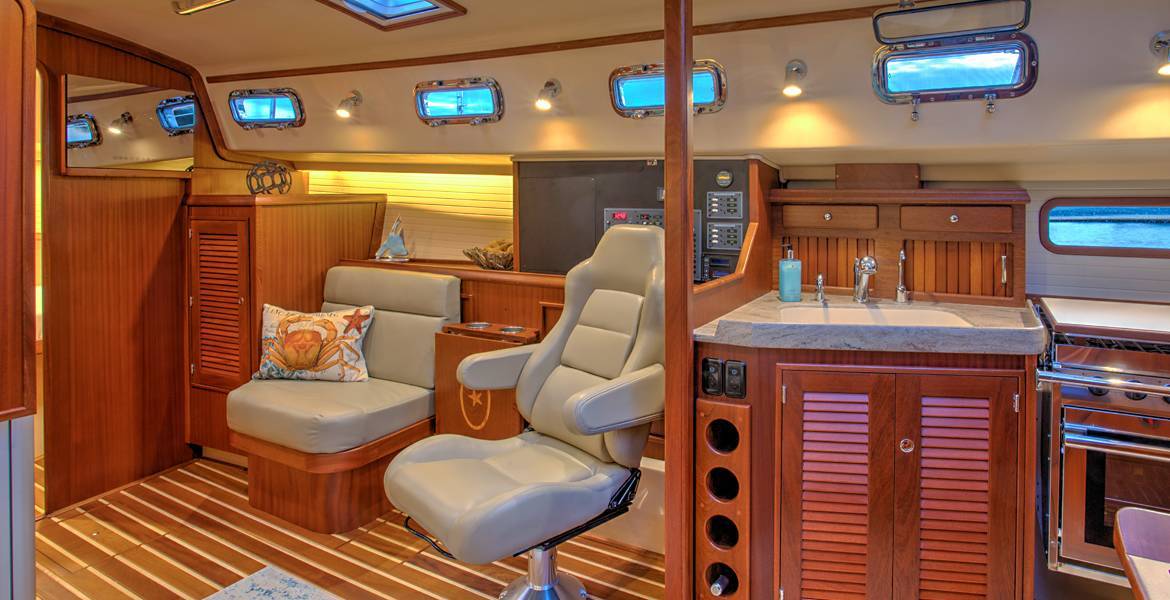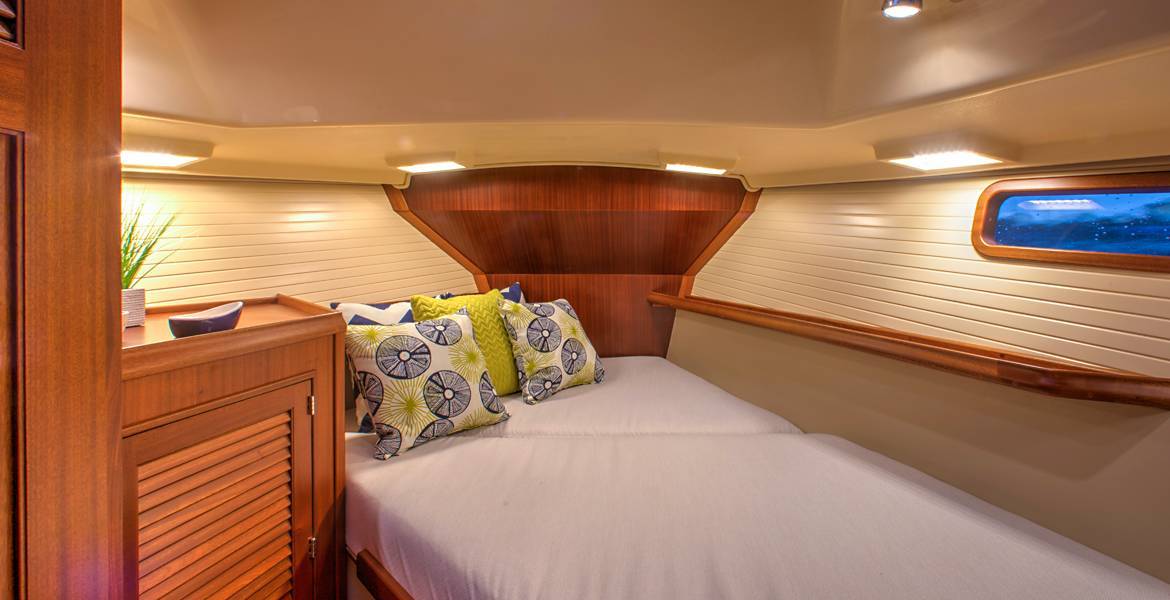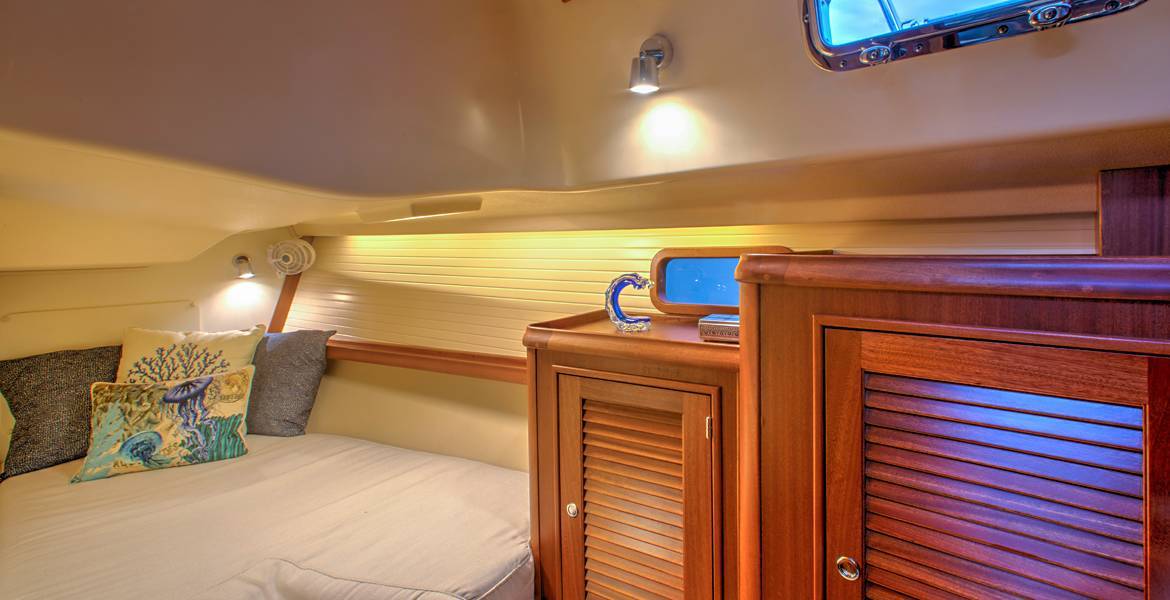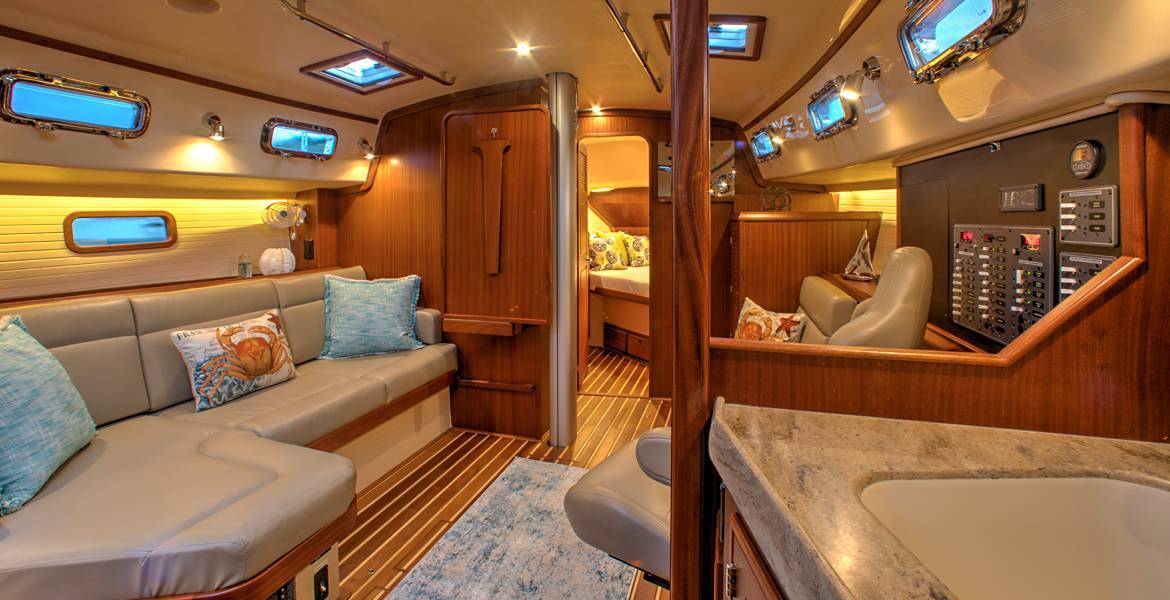 Night View of the IP 349 Cabin from Deck
IP 349 Engine Compartment